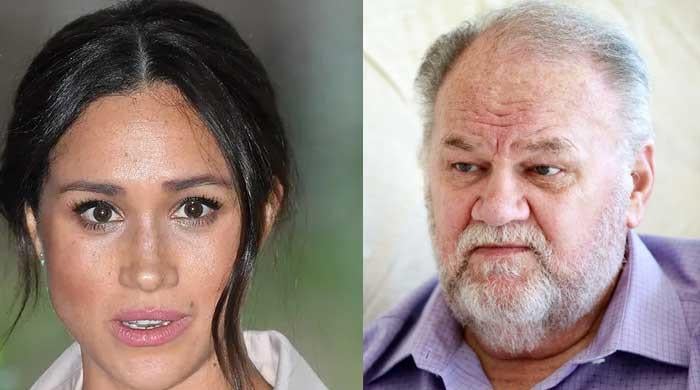 Meghan Markle's father Thomas Markle left everyone surprise with his latest move, hesitantly issuing an apology to her estranged daughter as he said "I'm sorry if I have done anything wrong."
Thomas, 79, desperately wants to reconcile with the Duchess of Sussex, also longing to meet his grandchildren, Prince Archie and Princess Lilibet,  before he dies.
During his appearance on Good Morning Britain, Thomas said: "I'm a really loving father and she knows that, and there's no excuse for treating me this way."
He added: "Meghan lived with me from sixth grade to high school and I never saw anything like that. I never saw the kind of woman she turned into. I am shocked. She is not the person I knew as my daughter."
The 79-year-old went on: "I am always here for her, I still love her – I'll love her forever. That will never change but I want her to reach out to me and let me see my grandkids and let me have a little peace. People go to prison for five years and they're forgiven – I didn't do anything. So forgive me I guess."
"I would always apologise for anything I've doe wrong. I'm sorry if I have," said Thomas. 
Meghan's father also compared himself to Prince Harry's father King Charles, saying both of them have been deprived of contact with their grandchildren. "King Charles has done nothing wrong too and he is denied the kids as well as I am."
Now, the ball is in Meghan Markle's court, whether she would forgive her father or not.