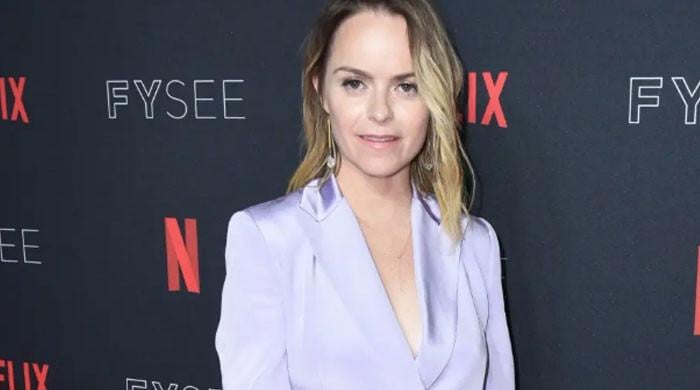 Taryn Manning claimed she made up a story about being involved with a married man.
Taking to Instagram, the actress apologized for detailing her affair with a man in a since-deleted video, revealing "That video of the boat issue with the married man was 100% a lie."
The Orange Is The New Black star said she was "mad" when she said the stuff and doesn't need a "RO [restraining order] because we are no longer speaking."
"She told me to go away," Manning continued, "And I already did."
"I am sorry for my mistake to both parties. Let it go im an idiot. Its not the truth," she added.
The Karen actress sparked concern among fans after a recent slew of rants posted on her Instagram, in which she not only openly pledged her support for Donald Trump, but also detailed graphic acts with a married man.
Manning alleged she and the man drove "all the way to Newport Beach" so that she could "buy him a boat" because she was "so in love" with him.
"I brought crash to put a down payment down," she explained in the since-deleted video. "Like I really loved him."
The actress claimed the unnamed wife threatened Manning with a restraining order, to which she responded: "No, I'll put your [expletive] in jail."
According to Manning, the affair began because she was "very single" and the man "came to me."
In another video, the Crossroads actress said she is "not going to lie about it anymore," adding that the man "messed up real bad" and instead the wife is going after Manning.
"I'm not scared of you," Manning concluded. "You should be scared of me."