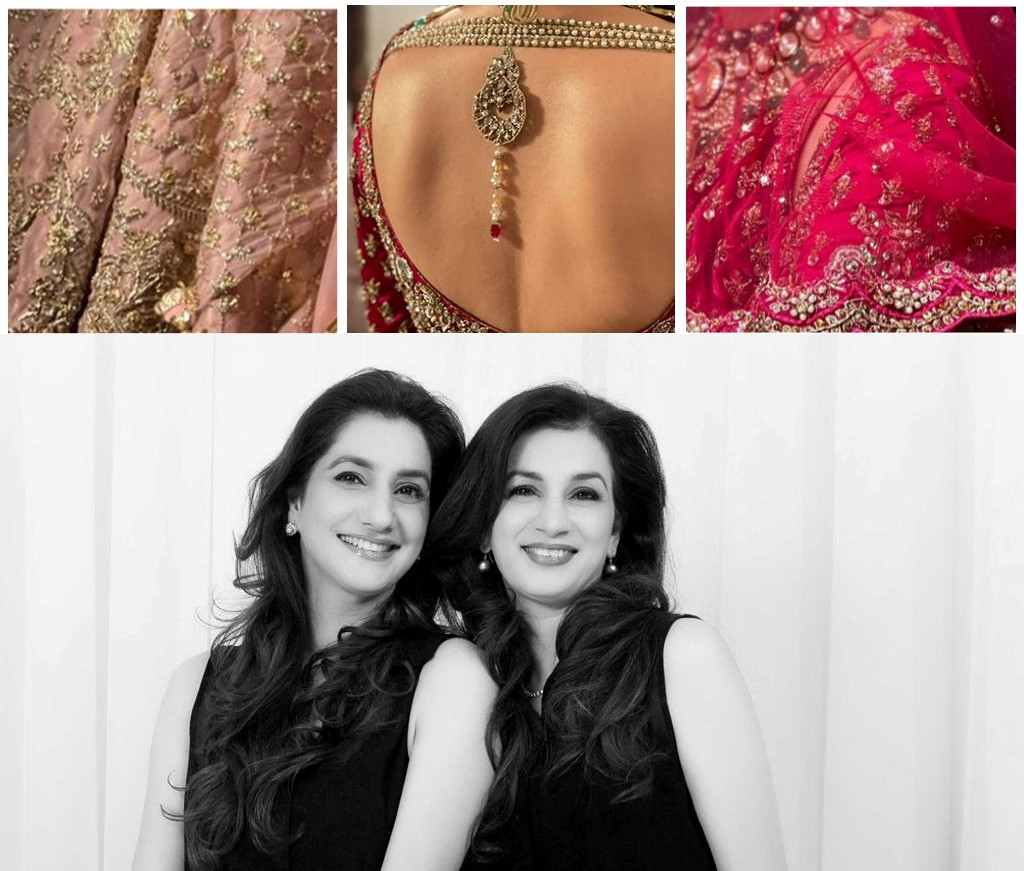 Pioneering fashion house Nickie Nina is set to introduce a collection and fashion film in honour of the brands' creative director, the late Nickie Nazir.
The dynamic sister duo of Nickie Nazir and Nina Khan launched their eponymous brand in 1990, and went on to shape and define Pakistani fashion. Together, Nickie and Nina have built and evolved their fashion house, crafting designs steeped in the South Asian arts and craft heritage, with a contemporary vision for over three decades. Tragically, Pakistan lost a fashion luminary in Nickie Nazir, with her passing earlier this year.
To honour her legacy and in celebration of her enduring influence, the Nickie Nina fashion house will be launching a collection and fashion film, Nickie by Nickie Nina, on September 22, 2023, as per a press release. This is the last collection that was designed by Nickie, in collaboration with Nina, before her passing.
"Nickie's essence embodies both elegance and grace, a timeless presence that resonates through each carefully crafted stitch, every nuanced shade, and every distinctive silhouette that graces our creations. The journey of conceiving this collection and film has been profoundly emotional, and paying tribute to her enduring legacy is a humble acknowledgement when measured against the deep influence she wielded within our fashion community," said Nina Khan, creative director of Nickie Nina.
She added, "Today, Nickie's legacy of excellence, innovation, and beauty lives on in our team of talented designers and together we will continue our long history of fine design.
Nickie by Nickie Nina has been directed by Abdullah Harris and photographed by Khawar Riaz. This tribute collection and film features a stellar lineup of those who played a significant role in the life and work of the late Nickie Nazir, including Mira Sethi, Hira Mani, Nadia Jamil, Nusrat Jamil, Vaneeza Ahmad, Mehreen Syed, Fouzia Aman, Fatima Hasan, Jaweria Ali and Eesha Assad; with creative style direction by Tabesh Khoja of Nabila, hair and makeup by the team at Nabila, art direction by Yousaf Shahbaz, and jewelry by Neemar.
A labor of love, the 'Nickie by Nickie Nina' fashion collection draws inspiration from the intersection of the eras of the Mughal Empire and British Raj; Nickie fuses classic opulence with timeless allure in depths of reds to the soft, subtle hues of pinks and blues.
Indeed, the Nickie Nina brand story will continue, charting its course under the guidance of Nina Khan and embodying the very roots, vision, values, and talent that Nickie embodied. Nina has been instrumental in bringing this collection to life—a collection that not only pays homage to Nickie's legacy but also stands as a testament to Nina's enduring commitment to the brand they both nurtured.