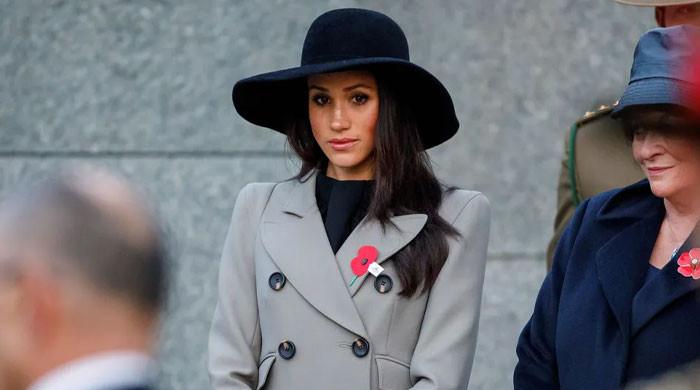 Meghan Markle, who is supporting Prince Harry at 2023 Invictus Games, is gearing to relaunch her career which could end up as a big problem for the Royal Family.
The Duchess of Sussex previously hinted at he return to Instagram in an interview, but there is also a memoir in the works after Prince Harry's bombshell Spare.
While there is no official announcement, whenever that potential relaunch happens, the Duchess of Sussex will be rolling in money, expressed royal biographer Tom Bower.
While speaking to GB News on the show Dan Wootton Tonight, Bower quoted his sources revealing that Meghan is "writing her memoirs and it will be a huge money-spinner."
Another royal expert, Richard Fitzwilliams concurred to Daily Express US that while Meghan's potential memoirs would generate "huge sales," but this would also deepen the rift with her royal in-laws.
Prince Harry's memoir Spare quickly became the fastest-selling non-fiction book of all time, shifting 1.43 million copies during its first day of sale in the UK, US, and Canada.
Fitzwilliam warned Duchess' memoirs could be "very bad news for the British Royal Family" especially after Harry's memoir, Spare, exposed very intimate details of the Royal Family.
The expert opined that any revelations that would be published, the rift will "remain" or will be "widened."
"The Sussexes deal with Random House was reported to be a four-book deal. However, if all they have to offer is material that involves attacks on the royal family, as this undoubtedly would, there is a limit to their appeal," Fitzwilliams suggested.
"In the short term, it would have huge financial benefits but, one has to ask, at what cost?"