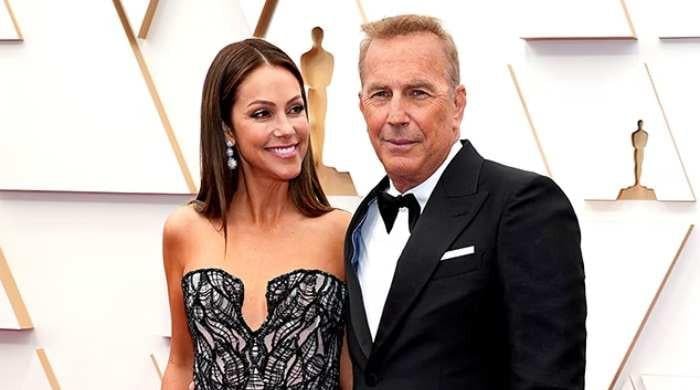 Kevin Costner and Estranged Wife Christine Baumgartner have decided to agree on reasonable divorce terms and settlements.
The ex-spouses told E! News on Sept. 19 that they "have come to an amicable and mutually agreed upon resolution of all issues pertaining to their divorce proceedings," four months after the Yellowstone actor's wife sued to dissolve their 18-year marriage.
For many who have been following the pair's legal battle in recent weeks, the verdict may come as a surprise.
In fact, Baumgartner and Costner have been at differences over the monthly support payments for their children Cayden, 16, Hayes, 14, and Grace, 13, and Costner recently referred to the proceedings as "a horrible place to be."
"It feels so bad," he confessed to Access Hollywood, "we're talking about somebody I love on the other side…I just can't."
The 68-year-old did confess that he still loves his 49-year-old ex despite being on different sides of the courtroom.
The 2004-married former couple first declared their divorce in May.
"It is with great sadness that circumstances beyond his control have transpired which have resulted in Mr. Costner having to participate in a dissolution of marriage action," a spokesperson for Costner said at that time, as per E! News.
"We ask that his, Christine's and their children's privacy be respected as they navigate this difficult time."