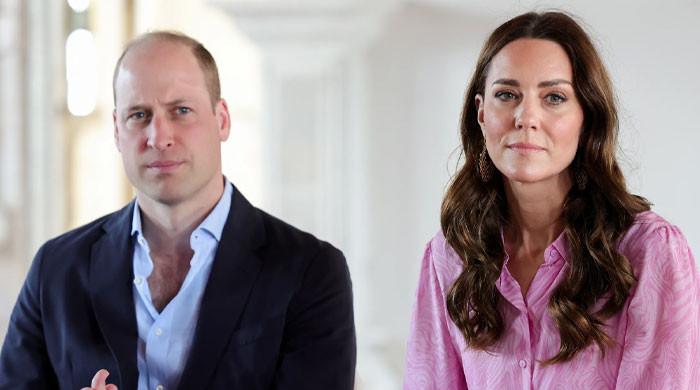 Prince William and Prince Harry have been embroiled in a bitter rift ever since the Duke of Sussex exited his senior royal role back in 2020 with wife Meghan Markle.
Amid this feud, William also seemed to have had disagreements with his wife, Kate Middleton, as he pondered burying the hatchet with his younger brother.
According to a source cited by OK! Magazine, "William wants to extend an olive branch to Harry."
The insider added that it's a "shocking about-face, but he feels it's long overdue," however Kate is not fully supportive of the idea.
William is set to visit New York next month and the source suggests that the royal is hoping to see his younger brother on his trip.
"He wants to meet Harry in the States before the end of the summer," the source said. "They could meet halfway — in New York. William just has to convince Kate it's the right thing to do. They're fighting a lot about the situation."
Apart from William and Harry, Meghan and Kate also found themselves in a bit of a scruffle before the Sussex wedding in 2018. The tipster added that Kate "will never forgive Meghan for what she did."
"[Kate] feels that Harry and especially Meghan have done enough damage to the royal family, and will do even more damage if they're let back in," the source revealed. "When William told Kate he wants to bury the hatchet with Harry, she was incensed, and she and William got into a big fight."
The insider continued, "Kate has drawn a hard line in the sand — she's not changing her mind about them. They never apologised for their lies. But it's harder for William because Harry is his brother. It's a horrible situation all around."