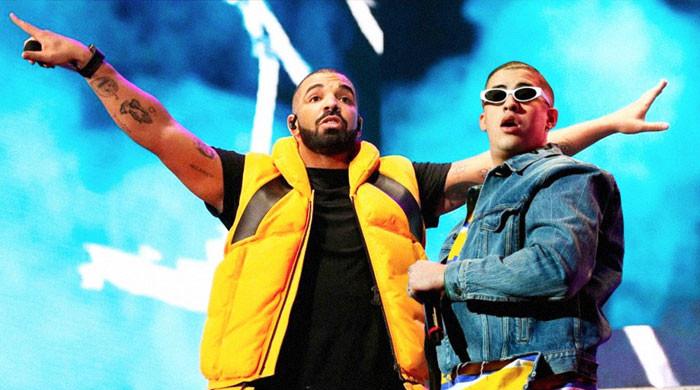 Drake and Bad Bunny have reunited for a song collaboration for the first time in six years.
The In My Feelings singer announced the news during his Los Angeles stop of It's All A Blur tour on August 13, which had Benito in attendance alongside his new flame, Kendall Jenner.
"I want to tell y'all something 'cause y'all are L.A., and we love you. It's been like six years since me and Benito did a song. So, we got a song coming for y'all on my album," Drake told the crowd.
The dynamic duo last worked together on track Mia, back in 2018. It was the first time Drake sang entirely in Spanish on a track.
Rumors of the impending collaboration began swirling last month after the Grammy winner singer reposted the same photo as that of Bad Bunny with a sign that read, "Beware of the dog."
The Hot Bling rapper's upcoming album is also going to be titled For All the Dogs.
Fans took to social media to express their excitement at the announcement.
"Drake got a track with Bad bunny and Shakira on the album Get ya dance moves ready," wrote one of the users on Twitter.
"Drake x Bad bunny we're not ready," another hyped.