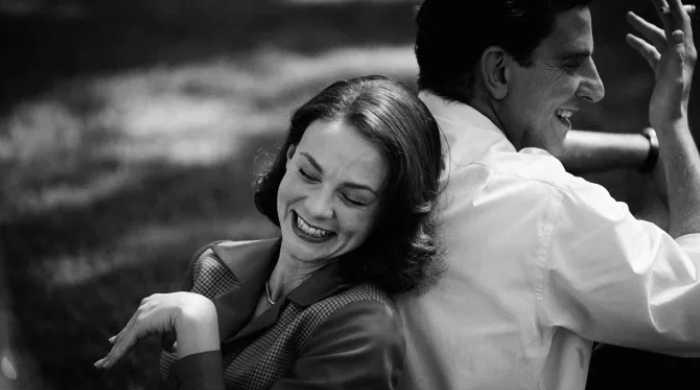 Bradley Cooper's Maestro is in the spotlight.
The 61st New York Film Festival will take place this autumn, and the Maestro biography of Leonard Bernstein, which stars and is directed by Bradley Cooper, will screen as the Spotlight Gala.
The Netflix movie will have its North American premiere on October 2 after having its international premiere in Venice a few weeks earlier. 
The Irishman, Marriage Story, White Noise, The Power of the Dog, and Roma were among the previous editions of the festival that featured Netflix films in tentpole positions, demonstrating the two companies' active partnership in recent years.
This year's premiere will take place at Geffen Hall at Lincoln Centre, which reopened after a $550 million restoration last year. The New York Philharmonic, whose conductor for many years was Bernstein, calls this place home.
Maestro is Cooper's sequel follow-up to A Star Is Born. According to the film's official logline, "Coasting on the boundless energy of its subject's runaway genius, Maestro transports the viewer back to a vividly re-created postwar New York, when Bernstein (Cooper) began his stratospheric rise to international fame as both a conductor and composer, and also when he first met Felicia (Carey Mulligan), the actress whom he would marry and spend his life with."
It further elaborates, "Maestro is a tender, often intensely emotional film about the different faces one wears when living in the public eye, depicting Bernstein's open bisexuality as frankly as it does the complicated yet devoted decades-spanning relationship between Leonard and Felicia."
Dennis Lim, artistic director of the New York Film Festival, praised Cooper's "bravura achievement" Maestro as "a work of conviction and imagination that does justice to the brilliance and complexity of its subject." He stated that Bernstein is "synonymous" with David Geffen Hall, where the screening will take place. The first New York Film Festival was held there in 1963 as well.
For the Maestro screening, Dolby and its technical partners will install a Dolby Vision projection system and a Dolby Atmos sound system in Geffen Hall.
Along with Lim, Rachel Rosen, Justin Chang, K. Austin Collins, and Florence Almozini are members of the NYFF Spotlight selection committee.
The Main Slate, Opening Night, Closing Night, and Centrepiece films, along with Maestro's Spotlight Gala screening, are all on the New York schedule. The event begins on September 29 and lasts until October 15.